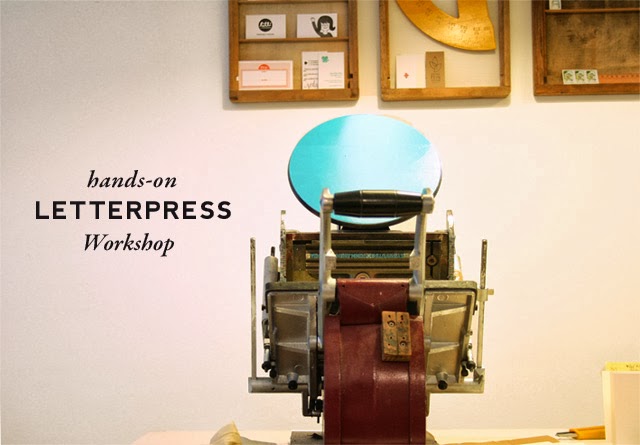 Vor mehr als vier Jahren habe ich in einem Blogpost rumgesponnen und gesagt, wenn ich jemals ein Ladenatelier hätte dann würde ich Workshops anbieten. Und nun geht's los.
Ich habe unten ein paar Termine aufgeführt und ihr könnt euren Platz bei Interesse per eMail reservieren. Vielleicht ist ein Workshop für den ein oder anderen ja auch ein schönes Weihnachtsgeschenk.
HANDS-ON LETTERPRESS WORKSHOP
An zwei aufeinanderfolgenden Abenden erhaltet ihr einen ersten Eindruck von dem Umgang mit Winkelhaken, Lettern und Schließzeug sowie einer Tiegel- und Andruckpresse.
Wir starten ganz langsam mit einer Zeile Text; ihr lernt die Einteilung eines Setzkastens kennen, pickt eure Lettern aus dem Kasten, setzt eine Zeile im Winkelhaken und schließt sie im Schließrahmen bevor sie gedruckt wird. Ihr lernt die kleine Tiegeldruckpresse Adana kennen, mischt eure Farbe selbst an und druckt eure erste Auflage kleiner Kärtchen.
Bereits mit den Basics vertraut werdet ihr am darauffolgenden Abend einen Streifzug durch meine Schriftsammlung machen können und z.B. eurer Lieblingszitat setzen oder eine Zeile aus einem Song gestalten. Wir können dabei auch mit Holzbuchstaben auf meiner Andruckpresse arbeiten.
Der Workshop ist begrenzt auf 2 Personen, jedem steht eine eigene Adana Druckpresse zur Verfügung.
Es sind keine Vorkenntnisse notwendig.
TERMINE:
7. & 8. November

14. & 15. November
12. & 13. Dezember

9. & 10. Januar

23. & 24. Januar


2x 3 Std., jeweils Donnerstags & Freitags von 19-22 Uhr
139 Euro pro Person inkl. 19% Ust. zuzüglich Kosten für Papier je nach Verbrauch.
Ich freu mich über Anmeldungen unter: post(at)smallcaps-berlin.de
Ist euer Wunschtermin schon weg? Neue Termine in 2014 über meinen Newsletter, meldet euch an. (-> rechte Spalte)

————————————
A few years ago I did this blogpost and said if I ever had a shop I would do classes. So here we go now:
HANDS-ON LETTERPRESS WORKSHOP
This is a 2-evening class for all newbies and letterpress enthusiasts. You'll get a hands-on experience with lead and wood type, get to know how to handle a composing stick and how to print on a platen and a proof press.
In the first evening we'll start with a short line of text, set and locked up in the press by yourself. Every participant can work on an Adana 8×5 and print a stack of little cards.
The next day the participants can work with my collection of typefaces and create a little wall art print with their favourite quote or lyrics or work on small greeting card project. We will print on the proof press as well as on the Adana.
Next dates:
November 7 & 8

November 14 & 15
December 12 & 13
January 9 & 10, 2014

January 23 & 24, 2014


2x 3hrs, thursday and friday evenings.
139 Euro per person.
There'll be a fee for paper based on usage.
2 people max.
Book via email post(at)smallcaps-berlin.de
Sign up for my newsletter for more classes in 2014 (->right column)