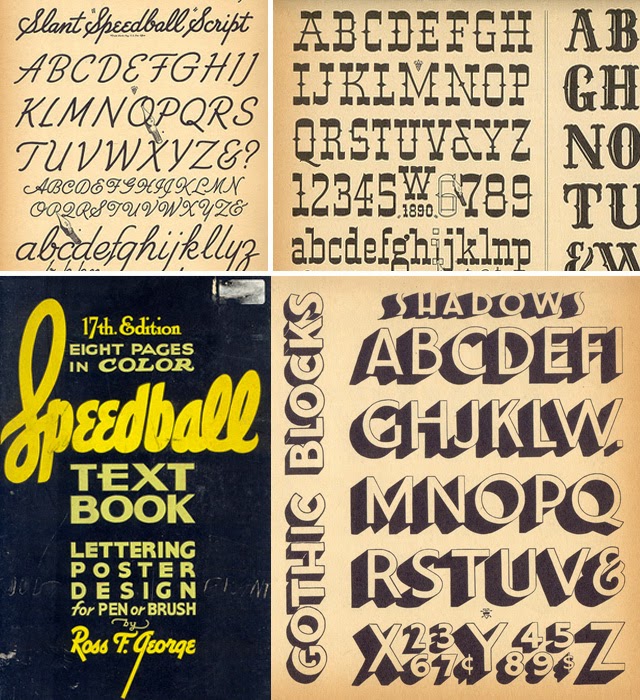 Das Wochenende habe ich mit digitalem Blättern in Speedball Textbooks verbracht. Speedball (früher C. Howard Hunt Pen Co.) ist eine alte amerikanische Firma aus New Jersey, die damals vor allem Schreibfedern und Tusche verkaufte und kleine Hefte mit Anleitungen zum Schreiben herausbrachte. Ich habe so ein Heft auf Instagram gesehen und gegoogelt und naja; ich habe den halben Sonntag auf Flickr verbracht und Scans angeschaut.
Besonders umfangreich ist die Flickr-Galerie von "Agence Eureka", seht selbst. Ich frage mich, ob ich noch irgendwo die alten Federn aus der Uni habe.
——–
I just learned about the Speedball Textbooks this weekend while browsing Instagram. I then did an image search and spent the whole sunday afternoon browsing on flickr. There's a fantastic set by "Agence Eureka" with lots of scans for download. Now I wondering where I put my nibs and pens from University.
For more: Printmag, Agence Eureka