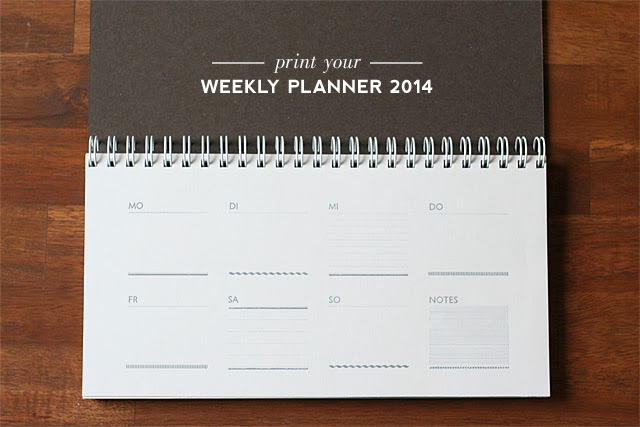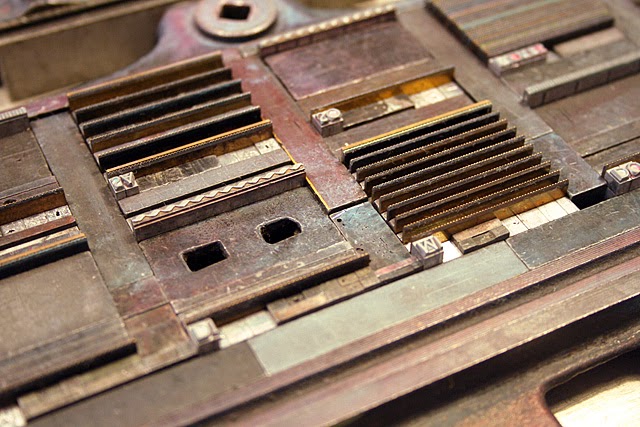 Eigentlich trage ich ziemlich viele bis alle Termine in meinen ical Kalender ein.
Aber so ganz ohne Papier komme ich dann doch nicht aus. Ich mag gern einen Kalender auf meinem Tisch liegen haben um meine To-Do Liste für den Tag reinzuschreiben.
Für das nächste Jahr möchte ich mir den Kalender selbst drucken. Doch nur für mich selbst soviel Aufwand zu betreiben und nur ein Exemplar zu drucken wäre ein bißchen Quatsch. Daher möchte ich Euch einladen am Samstag, den 30. November euer eigenes Exemplar dieses Weekly Planners zu drucken.
Ihr werdet dabei von mir durch den Druckprozess geleitet und am Ende von meiner bezaubernden Assistentin bei der Wire-O-Bindung unterstützt. Handbedruckte Deckblätter bereite ich dafür schon mal vor. Und damit auch alles im Flow ist und keiner in der Kälte draußen warten muß, möchte ich euch sogenannte Print-Slots zuweisen (tolles Wort, nicht?).
Das bedeutet ihr bucht bei der Anmeldung ein Zeitfenster eurer Wahl (es sind 30 Minuten) und könnt dann ganz entspannt eure 53 Wochen an der Pedalpresse drucken und danach binden.
Das Layout des Wochenplaners steht schon fest, es wird so aussehen wie auf dem Foto. Die ensprechenden Tage und Monate werden am Schluß von Euch handschrifltich dazugefügt.
Habt ihr Lust? Der von Euch handgedruckte Wochenplaner kostet 22 Euro und zur Buchung geht's hier.
——–
I mostly schedule all my appointments, print jobs and orders in my ical Calendar. But I very like having a paper calendar on my desk to write down the To-Do List for the day.
So this year I eagerly want to print my own calendar but all the effort with typesetting and printing wouldn't be worth for printing just one copy.
So on saturday 30th November I would like to invite you to my studio to print your own copy of this weekly planner.
And to make this relaxed and less crowed I've planned time slots for you to book. Within 30 minutes I'll guide you through the printing process. Afterwards my amazing assistant will help you with the wirebinding. You'll get a pre-printed cover and back. The dates and months will be added by you by hand at the end.
Sounds fun? Are you in?
The weekly planer costs 22 Euro and your spot can be booked here.