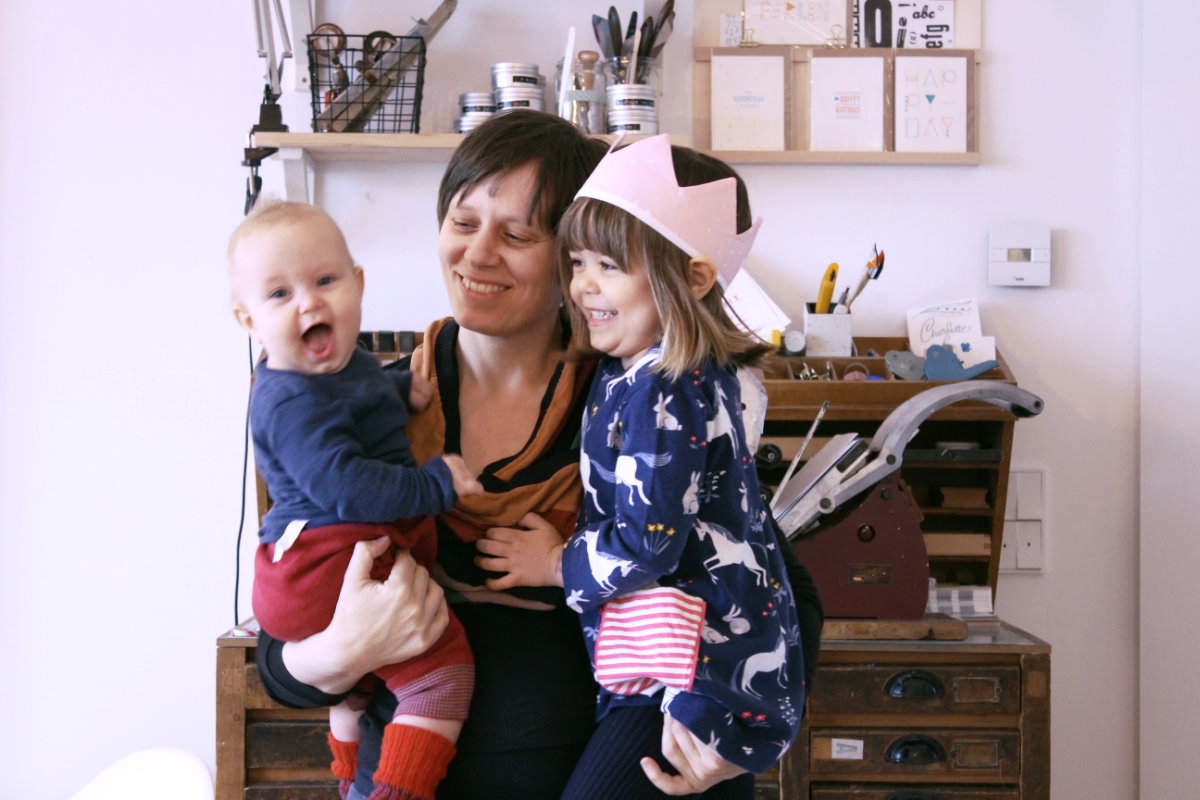 I am Sabrina. I am designer, printer, type lover and a mum of two girls. I live in Berlin, a very creative and inspiring city where I print letterpress greeting cards and stationery for my business Small Caps.
Working with my hands is what I love the most about my job. I collect wooden and metal letters since my time on University. I like their scratches, worn edges or sharp serifs. They tell stories. Sometimes they come with interesting alternate figures that makes my heart jump. Typesetting is a very puzzle-ish process that I love and hate at the same time. I keep my designs simple and minimal so that typesetting doesn't end up crazy and the typography can speak for itself.
During the last 9 years I ran a print studio in Berlin where I printed my own stationery on my antique hand-operated presses and sold them to stores. I made custom weddings invitations, business cards and other paper goods for clients. I also did workshop classes with designers, educators, writers and makers who want to tap into letterpress or just want to spend a creative afternoon working with their hands.
At the moment I focus on sharing my knowledge about letterpress in my online course Hello Letterpress.
Because I am taking a maternity break this year I closed my Print Studio and brought my type cabinet and my small Adana 8×5 tabletop press into my living room. You can follow this downsizing journey on instagram. Though I might be busy with organizing the every day life as a family of four I try to continue making limited letterpress paper goods from home.
If you're a fellow printer and looking for tips, tools and inspiration you can browse my site to learn more. I also share letterpress tips and inspiring projects I come along in my bi-monthly newsletter. Sign up!