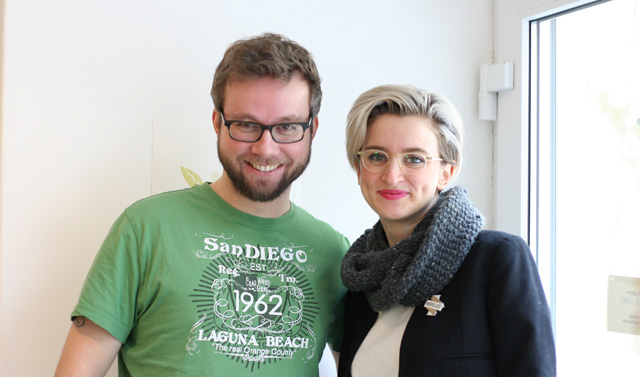 Patrick Steller hat ein schönes Portrait über die symphatische Caroline Drucker gedreht und ich habe darin einen kurzen Gastauftritt über den ich mich sehr freue! Caroline ist die Chefin von Etsy Deutschland und Patrick ist Videojournalist beim Online Magazin Gründerszene.
Im Februar waren sie kurz bei mir in der Werkstatt. Das fertige Video ist nun hier zu sehen. Danke Euch, ich freue mich!

——–
Back in February I had some nice visitors. Patrick made a video portrait about Caroline Drucker, she's the head of etsy Germany and Patrick works as a video journalist for an online magazine about entrepreneurs called Gruenderszene. I feel honored to play a little role in it, you see me for some seconds saying how I got in contact with the german team of etsy.
The video is in german of course but perhaps you wanna watch it anyway. 🙂 Thank you Caroline and Patrick!