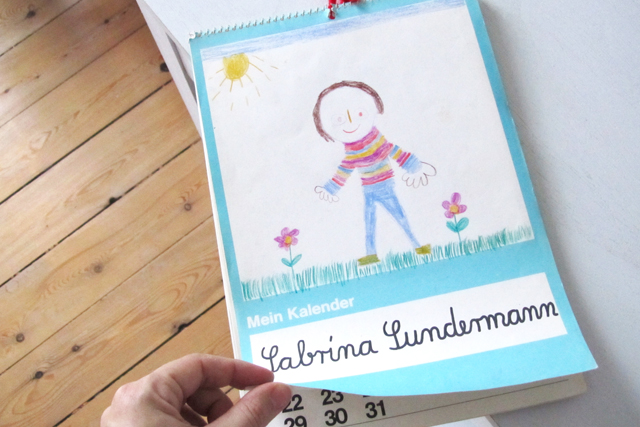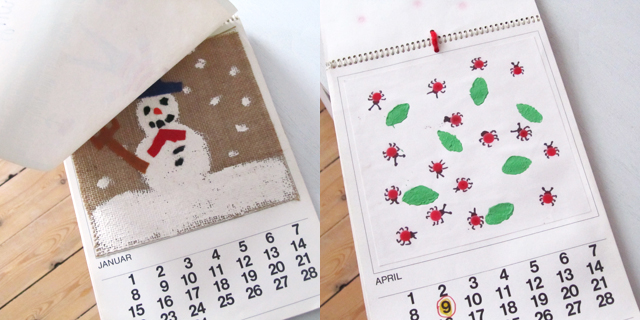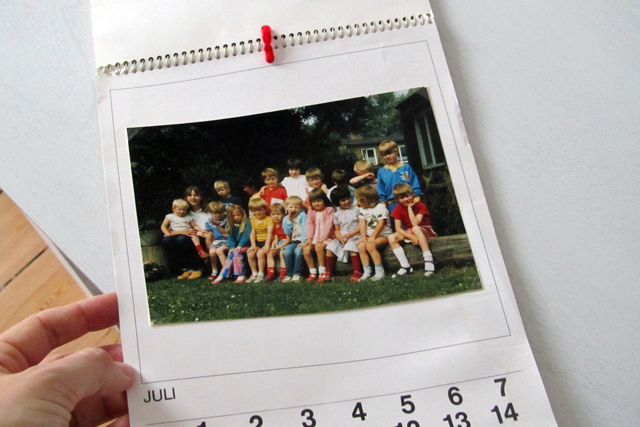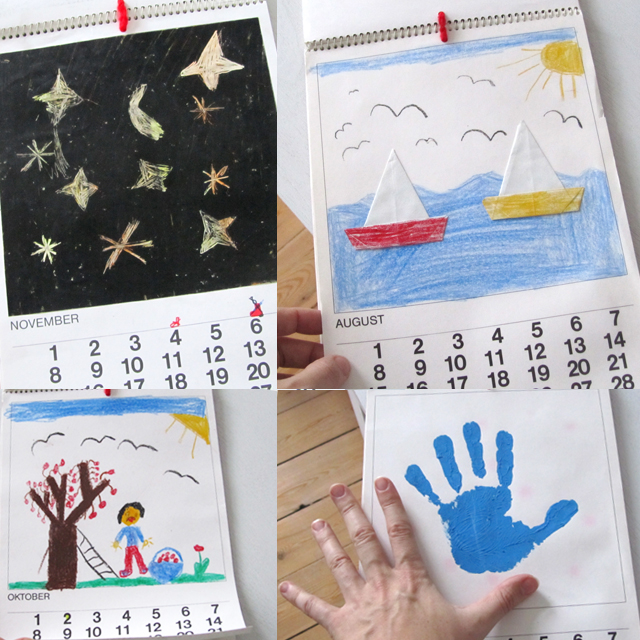 Neulich traf ich meine Freundin aus Kindertagen und wie das so ist haben wir alte Fotos angeschaut. Dabei holte sie einen Kalender heraus, den alle Kindergartenkinder kurz vor der Einschulung gebastelt haben. Zu Hause mußte ich erstmal kramen aber tadaa: Ich habe ihn gefunden. Ich kann mich noch erinnern, wie wir dieses grün getreifte Endlospapier mit bunten und schwarzen Wachsmalern bekritzelten um dann wieder Sterne heraus zukratzen. Der Geruch von Wachsmalern hing dann immer an den Fingern. Warum ich allerdings immer einen geraden Himmel mit daran klebender Sonne malte ist mir schleierhaft. Vielleicht bekam man das so gezeigt.
Habt ihr auch so alte Kindergarten Exemplare in der Schublade?
——-
Some weeks ago I met my friend from childhood. As we were flipping through old photos she pulled out a calendar that we had made in kindergarden. It was special project right before leaving for school. Back at home I dug deep into my closet and finally found my copy.
I don't know if I really owned a striped pullover but I remember the smell of oil crayons when making layers of colour to scrape out some stars of the black at the end. Did you keep DIY's from kindergarden?