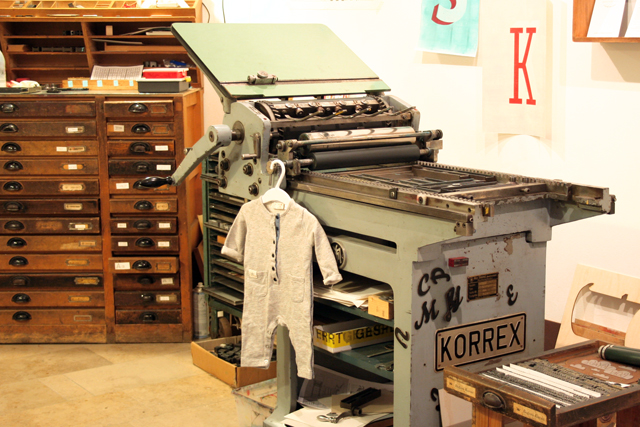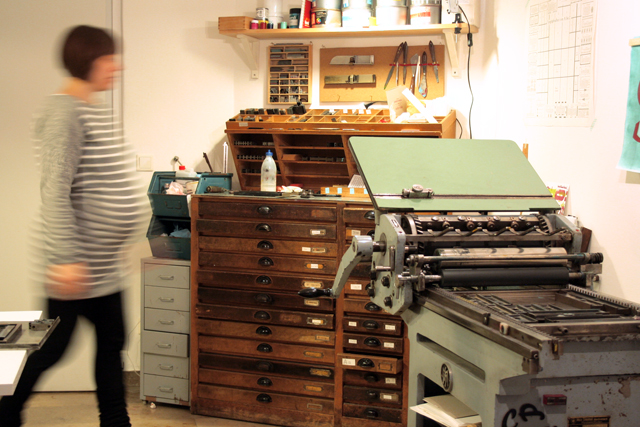 Und was sind eure Pläne für 2015?
Meine sind wohl offentlichtlich. Ob sich der kleine Mensch auf der Korrex wickeln lässt? Ich werde es ausprobieren. Nur nicht allzu bald, denn das erste was dem Nachwuchs um die Nase weht, soll ja kein Druckfarben Geruch sein. So wirklich kuschelig ist es zwischen den Buchstaben ja auch nicht, obwohl das leise Klackern und Klickern der Presse sicher eine beruhigende Wirkung hat.
Daher schicke ich mein Atelier in eine Winterpause und werde mein sechstes Geschäftsjahr mit glänzender Abwesenheit beginnen. Ob sich das komisch anfühlt? Aber Hallo.

Ich muß zugeben, es gibt ein, zwei (und auch drei) Ideen in meinem Kopf, die sich auch gut von zu Hause umsetzen lassen. So ganz ohne Projekte komme ich bestimmt nicht aus.
Ihr könnt das wie immer auf Instagram verfolgen oder hier auf dem Blog und über meine Mailingliste lesen, was sich so tut.
Ich wünsche Euch einen tollen Start ins neue Jahr!
——–
The next year will change it all. And what a challenge! We're very excited for our little one to arrive and enjoy the quiet remaining days.
So my plans for 2015 are obvious. I'll keep my studio doors closed and kick off the next year with a long winterbreak. But it feels a little weird knowing the daily routine will be totally different next year. I do have some ideas for creative mini projects in mind and I am curious for what I'll be able to realize. Probably none but we'll see.
You can follow along on instagram, read updates here on the blog or join my mailinglist.

Have a wonderful new year!