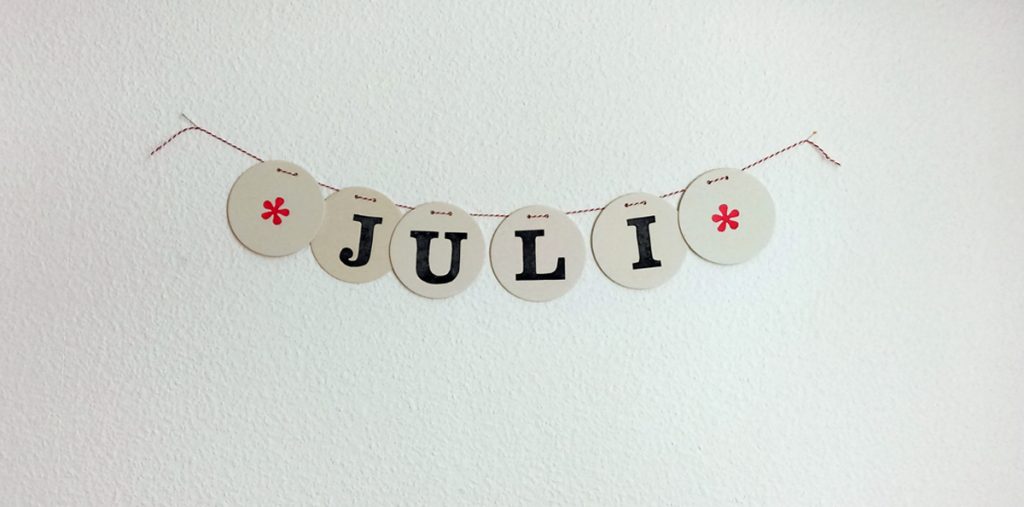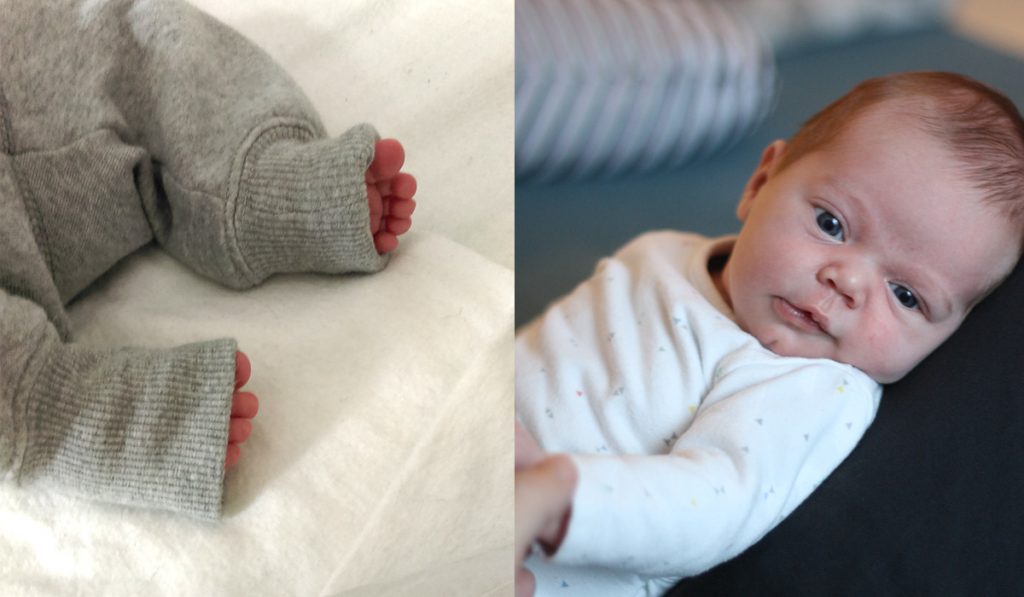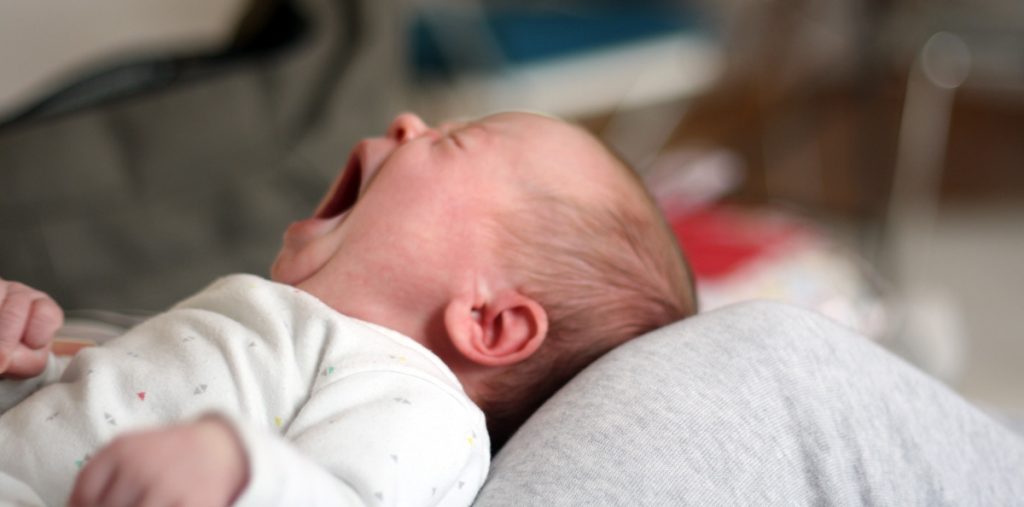 Seit 8 Wochen haben wir eine zuckersüße Mitbewohnerin.
Mit ihr machen wir die Nacht zum Tag und kramen in den entlegendsten Gedächtnisecken nach Kinderliedern und allem was sich sonst noch singen lässt. Wir üben einarmig Brote schmieren, jagen jedem Lächeln hinterher und lernen Babysprache. Alles andere lassen wir gerade liegen. Bis ganz bald!
——–

Since mid January we share our home with a cute roommate.
She likes to party from 3-4 am and listens to rhymes and songs we sing to her. We practise making lunch with only one hand, we're hunting for little smiles and learn to talk her language. Everything else has to wait.
Have a good time, see you soon!
Garland by rennadeluxe