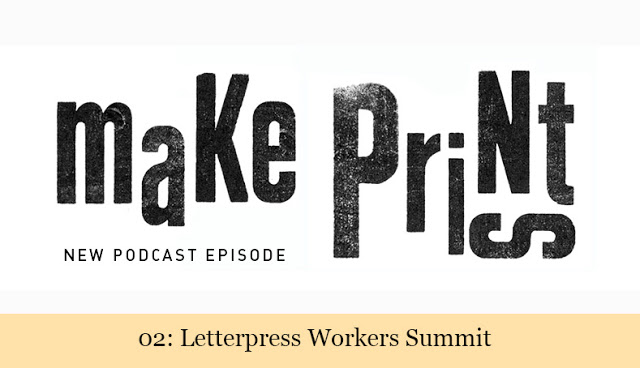 In der zweiten Folge (wuaaa, auf englisch!) von Make Prints spreche ich mit Claudio Madella über die Vernetzung von Letterpress Druckern aus aller Welt.
Jedes Jahr treffen sich junge Druckbegeisterte, Kreative, Quereinsteiger und gelernte, erfahrene Drucker beim Letterpress Workers Summit in Mailand, das Claudio mit seinen Kollegen von Novepunti organisiert.
Hier gehts zum Podcast. Oder zu iTunes um ihn dort anzuhören.
——-

The second episode is an english one. Sorry for any mistakes! I chat with Claudio Madella about the annual conference he organizes called letterpress workers summit. Every year in June printers from around the world are heading to Milan, Italy to connect with each other, share knowledge and print together.
Listen to the Podcast on soundcloud. Or oniTunes.