So, den dritten Dez. hab ich ausgelassen. Egal, weiter geht's:
Diese Drucke von Heather von Pulp + Picture Creative find ich einfach so gelungen. Ich hatte schon in meinem letzten Newsletter zu ihnen verlinkt, aber erst im Nachhinein hab ich Heather gefragt wie sie eigentlich die Baumringe abdruckt.
Dass der Prozess so viel schleifen und schmirgeln beinhaltet hätte ich nicht gedacht. Lest selbst: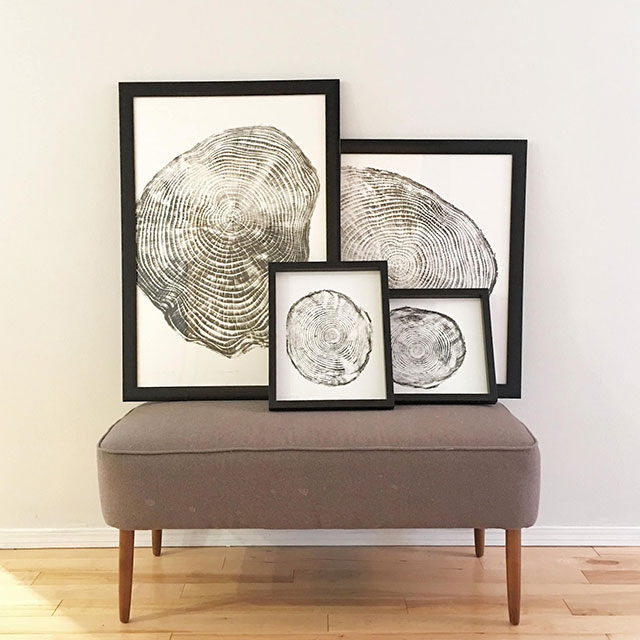 This is such a genius idea. I love the tree prints by Heather from Pulp + Picture Creative. And I was curious how she makes the prints and just wrote her an email. This is what she shared:
"In order to process the block/stump – I first use a belt sander to get the wood as smooth and uniform as possible, followed by a palm sander. I use a propane torch to char the wood until it is completely black, and scour it with a series of wire brushes to remove the soft growth, leaving the relief.
Once the block is ready to print, I take test prints using the soot and newsprint. This way it is easier to go back to removing growth if there isn't any ink involved yet. Once I am satisfied with the print on the newsprint, I ink up the wood with block printing ink and print on a much heavier paper. The edges or bark can be quite ragged and will often tear the newsprint."
Wow. Thanks Heather for sharing! So, did you expect there's so much sanding involved? Me not. All too often the process of handmade products is underestimated. Find Heather and her work on instagram or at pulpcreative.ca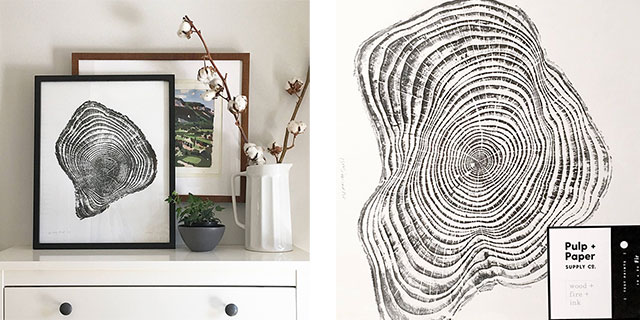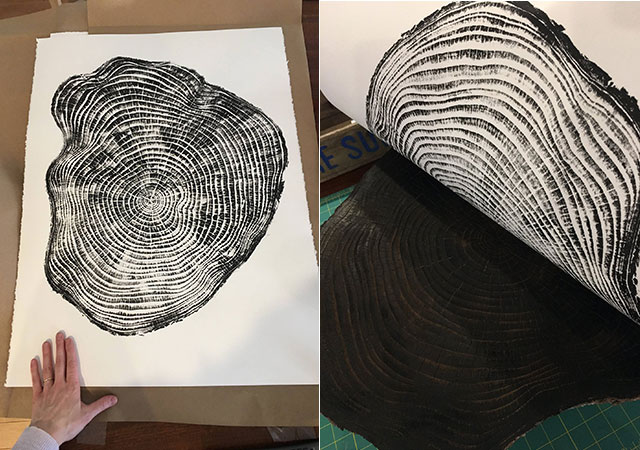 © all pictures by Heather